50th Anniversary
Riverland Wine Show
The Riverland Wine Show remains an important forum for the evaluation and assessment of wines produced from fruit sourced from the inland irrigated regions of Swan Hill, Murray Darling, Riverina, Rutherglen and of course, the Riverland.
The inland irrigated regions are an integral contributor of the Australian Wine Industry, with the production of high quality wines across styles. Contributing to over 25% of Australia's wine grape crush, the Riverland is committed to innovation, inclusion and diversity.
2022 is the 50th Anniversary show for the region, demonstrating the longevity and focus on quality.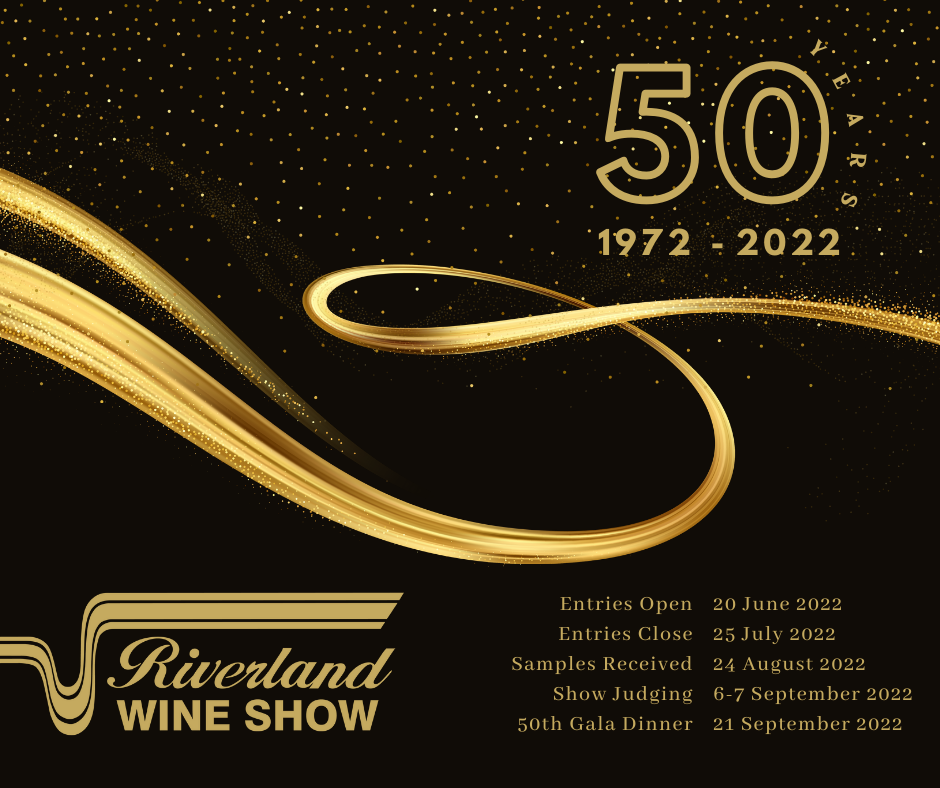 RIVERLAND WINE SHOW ARCHIVE